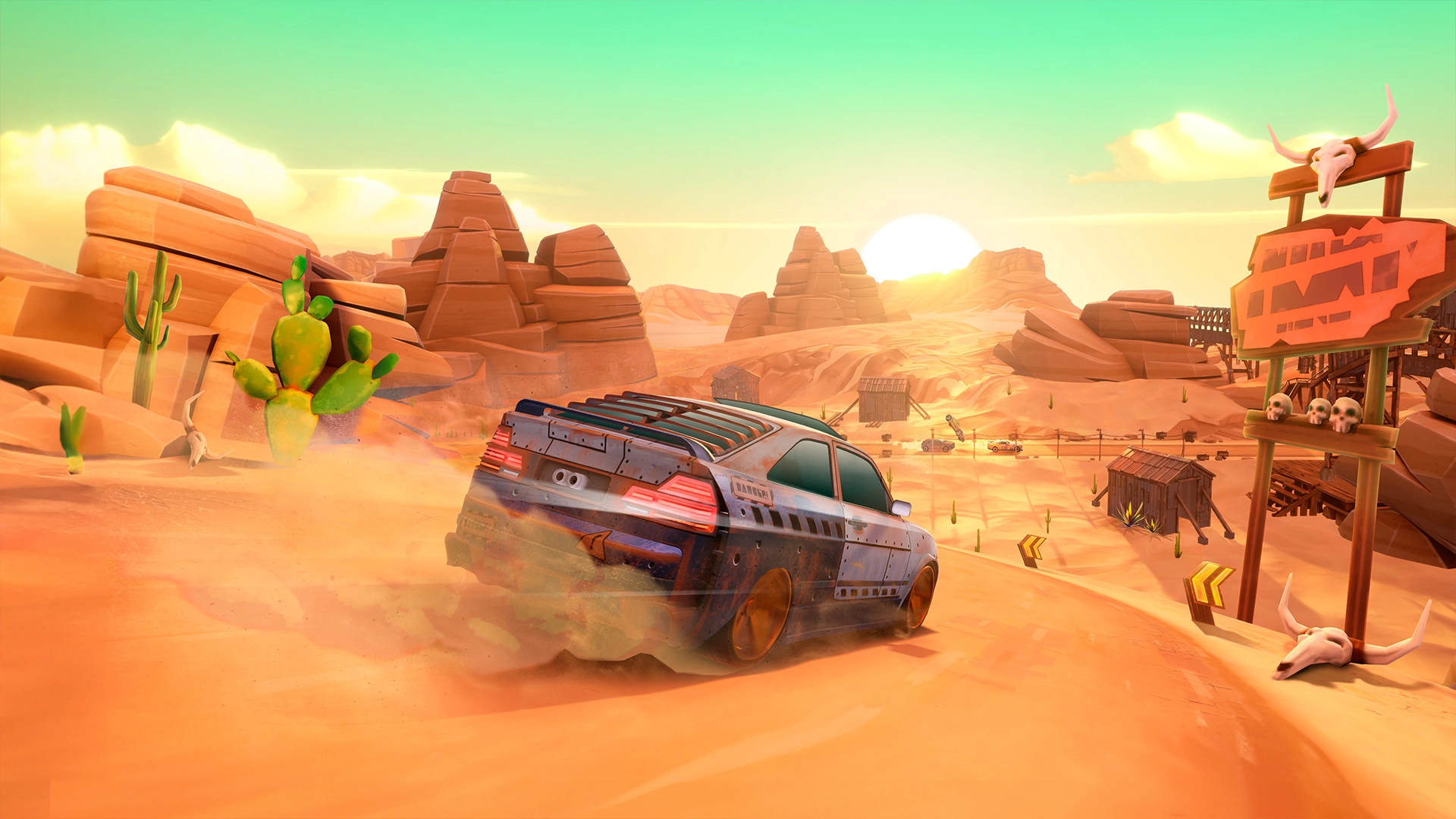 BLOG
Game Updates
New Event: Desert Rider
New Event: Desert Rider
After a Summer Break, it's time to grind your way and witness the new event: Desert Rider. Are you ready for a challenging season with post-apocalyptic rewards? Stay alert - you never know what awaits you in the wild desert.
Face the desert storm ahead, and be a survivor! Starting on July 20, players can race in Horizon Chase 2 and get the three exclusive paints of this season: Armored Ash (Nave), Ironclad Black (Sentinel), and Wasteland Black (Bisonte). You only have to race on the Playground to get tickets to unlock them.
Take a quick look at them:
Are you excited to get them all? Join our Discord and leave your feedback. We want to hear more from our community and get to know our players!
Join the race! Join our Discord: discord.gg/HorizonChase
See you in the next lap!