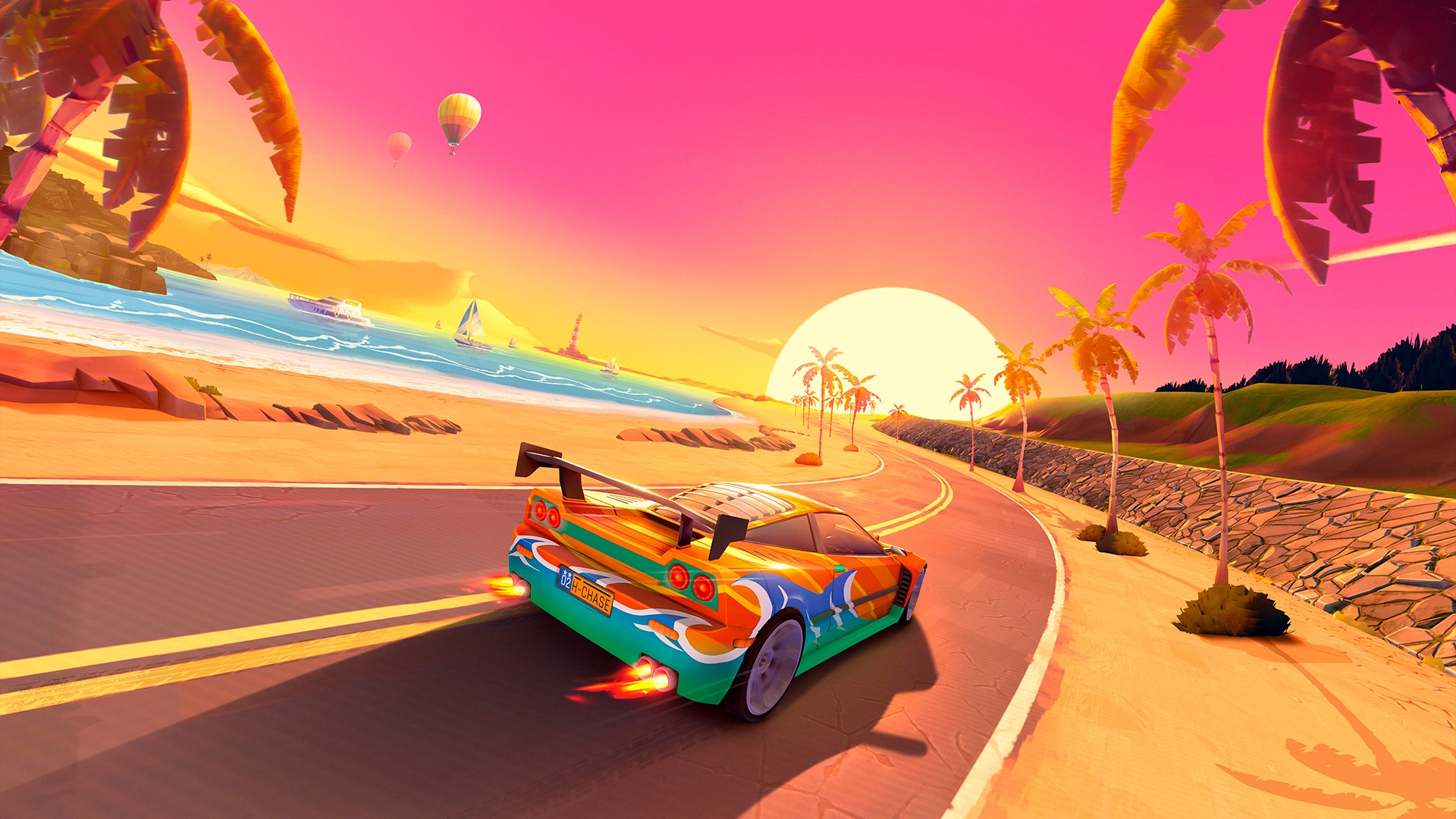 BLOG
Game Updates
New Event: Summer Beats!
New Event: Summer Beats!
The Viva La Fiesta season is over, and the party must go on! Time to get on the road and enjoy the sunniest period of the year: turn the radio on, hit the gas, and get all the rewards of our new season Summer Beats!
The summer season is ON with brand new shiny rewards. During June, players can join the Summer Beats event and get the three exclusive paints of this season: High Tide (Ace), Solstice Purple (Leeway), and Sunburst Purple (Sentinel). All you gotta do is race on the Playground to get tickets to unlock them..
See them in action with our event trailer:
Are you excited to get them all? Join our Discord and leave your feedback. We want to hear more from our community and get to know our players!
Join the party! Join our Discord: discord.gg/HorizonChase
See you in the next lap!
-----
BONUS: If you are reading this, you should try to use this code (🠪 🠨 🠩 🠫 🠪 🠫 🠨 🠩) on your Horizon Chase Turbo for a special throwback gift!