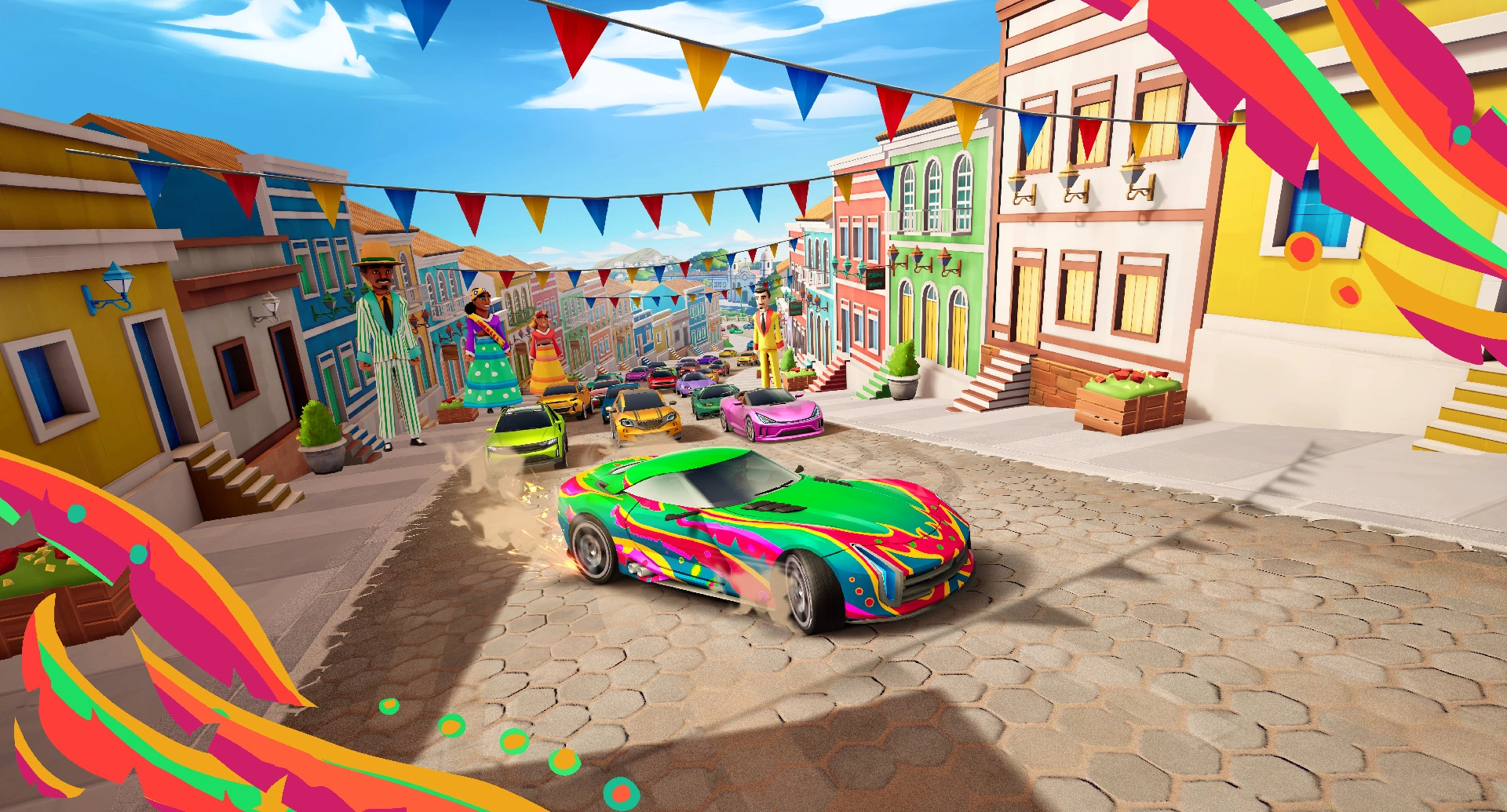 BLOG
Game Updates
New Event: Carnival Blast
New Event: Carnival Blast
Carnival has arrived in Horizon Chase. Starting on February 9, our community will be able to play matches on our Playground and earn tickets to get our ultimate event prize: the Samba Splash decal for Sentinel!
As we did on Halloween and Christmas, a new event has come to life in Horizon Chase 2. Carnival is one of the most popular holiday parties in the world and, as Brazilians, we wanted to bring it to HC2 too. Check out our new event trailer:

This event will feature our new Paint for Sentinel, called "Samba Splash". The inspiration for this item is the colorful costumes used by all those who love to enjoy this party in the streets. We have the traditional street Carnival in Brazil, Mardi Gras in the USA and the masked carnival of Italy showing that, no matter the place, Carnival is always about the colors. 
Did you like the new Paint? Share your feedback with us on our Discord community and let us know what other seasonal events you would like to see in Horizon Chase 2. We're looking for more opportunities to deliver high-quality content to our community and your opinion is very important to us!

Join the party! Join our Discord: discord.gg/HorizonChase
See you in the next race!