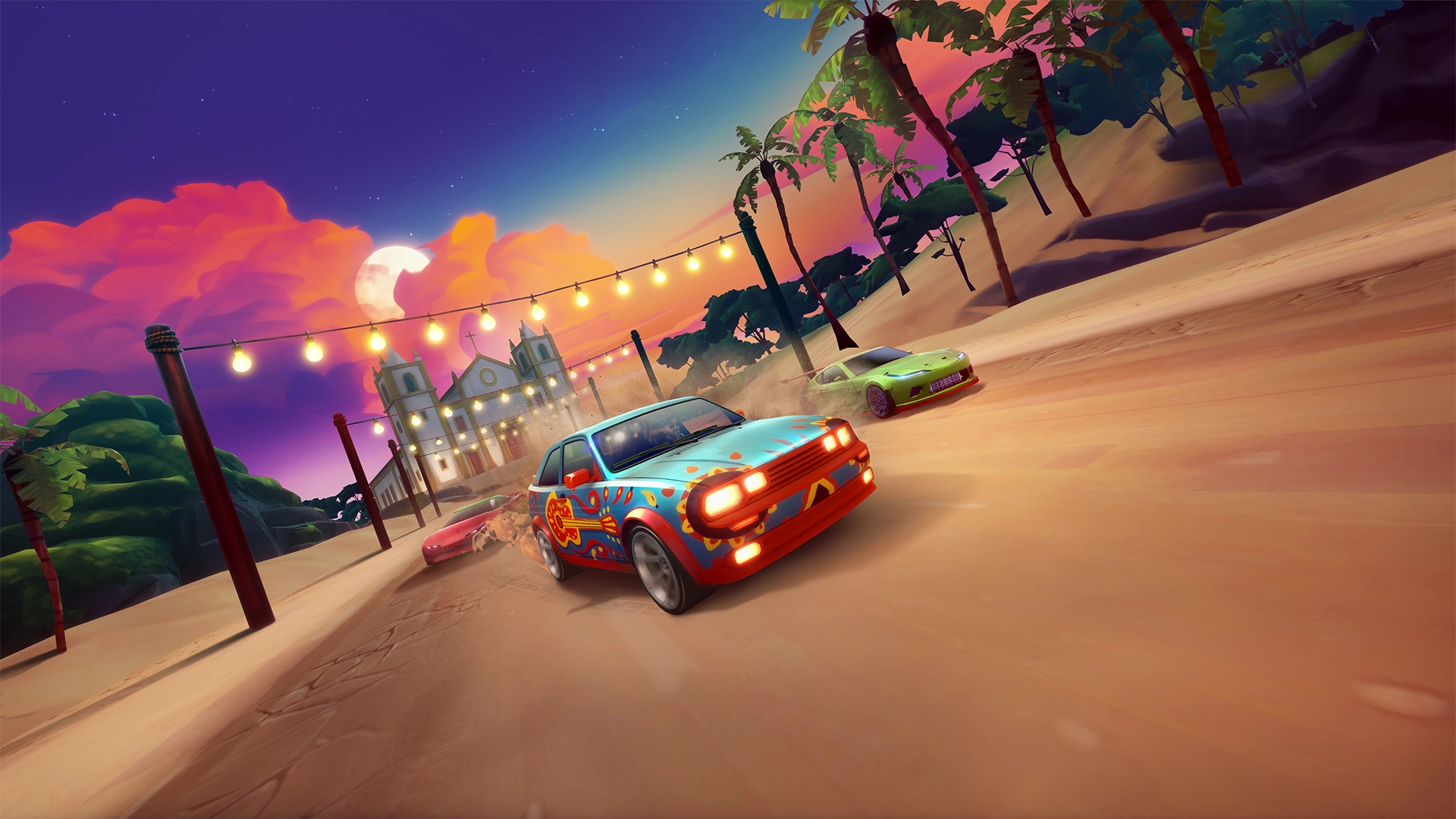 BLOG
Game Updates
New Update: Local Multiplayer + Viva La Fiesta!
New Update: Local Multiplayer + Viva La Fiesta!
After an Egg Hunt season, now it's time to celebrate what we've achieved and join the Latin party. Viva La Fiesta is the latest Horizon Chase 2 event and we're ready to see you rocking with our thematic skins through our World Tour!
During May, you are invited to our Latin party. Join the Playground, collect tickets, and claim the three new paints: Salsa Red (Cruiser-R), Japaleño Green (Dream), and La Vihuela (Nave).
Check them out in our special event trailer:
Featuring: Local Multiplayer!
This update has brand new feature that was inspired by the classic games: the Local Multiplayer. Call your friends to your home, get the snacks ready and enjoy the split-screen gameplay. Now you can play Horizon Chase 2 by yourself or with up to three other friends!
Available for Mac and Apple TV (except Apple TV HD).
Ready to party with your friends? Already have a favorite new paint? Share your feedback on our Discord community and help us improve Horizon Chase 2. Your opinion is very important to us!
Join the party! Join our Discord: discord.gg/HorizonChase
See you in the next challenge!